7 Practical Ways to Care for People with Dementia
According to the statistics of Alzheimer's Disease International (ADI), there are 55 million people with dementia in the world today. With the increasing number of elderly people, the number of people with dementia is also rising rapidly, which means that more and more families need to take care of people with dementia. We will introduce you to what dementia is, and provide you with 7 practical ways to take care of dementia, so that you can take care of dementia without tension or panic, and dementia can also receive comprehensive care.
Dementia is the general term for all dementia diseases
Dementia is not the name of a single disease, but a general term for all dementia diseases. Dementia is different from aging. In addition to memory loss, other cognitive functions are also deteriorating, including language ability, spatial perception, calculation ability, judgment, abstract thinking ability, attention, etc. Common dementias include Alzheimer's Disease, Frontotemporal dementia, Dementia with Lewy Bodies, etc.
Seven practical ways to care for people with dementia
In the early stage of dementia, the patient's condition may not be serious and will not have much impact on the family's life. However, as the disease progresses, the dementia person becomes irritable, has severe memory loss, and even cannot live normally, and the family may start to be in a hurry. Therefore, it is best for family members to communicate carefully, seek assistance from medical and social resources, and cooperate to make a good time arrangement.
1. Proper Communication
When talking to a person with dementia, speak softly and slowly, try to use short and easy-to-understand sentences, and give more answer options to facilitate communication.
Don't interrupt the person with dementia when they respond, because they speak more slowly, as they will get frustrated and become less verbal. After the person with dementia answers, don't forget to respond timely to show that you have heard it. At the same time, give more praise and encouragement to let the person with dementia speak more words to express their thoughts.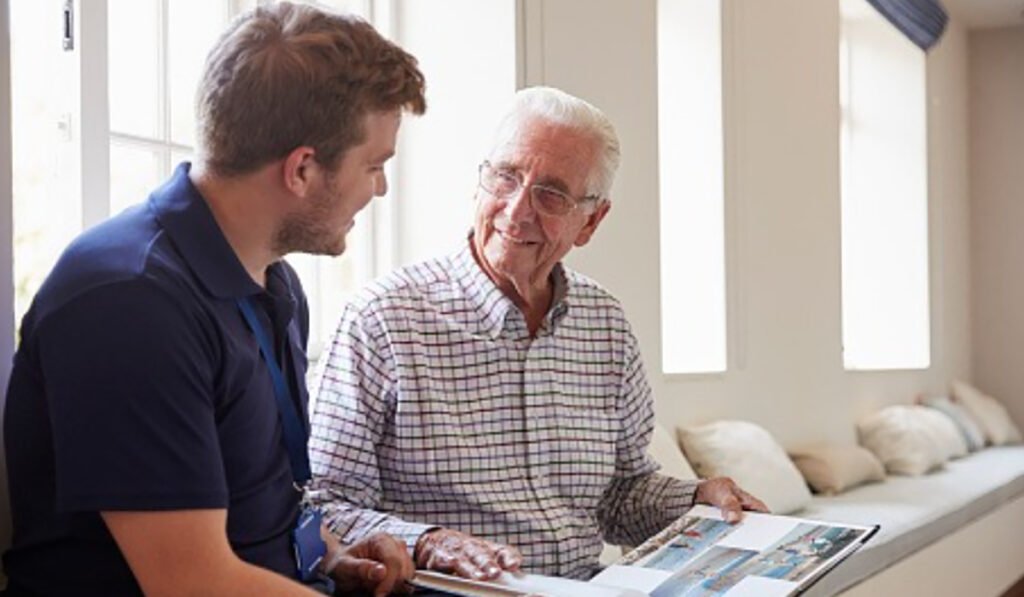 2. Taking Care of Diet and Drink
If there are relatives with dementia at home, remember to remind them to drink plenty of water. Sometimes people with dementia may have dry mouth, but they may not notice or express it. If they do not drink water for a long time, they are prone to urinary tract infection. They may also have constipation, which leads to more physical and psychological problems.
In addition, people with dementia may also be unable to identify food, forget what they like to eat, refuse to eat, and even ask for unusual diets.
Loss of appetite in people with dementia can sometimes be due to depression, communication problems (such as inability to communicate hunger), difficulty eating (sore teeth or gums), fatigue, medication effects, inactivity, and constipation. Therefore, family members should be as considerate as possible, leave more time for meals, and don't urge patients to cause them to eat pressure.
In addition, you should also pay more attention to the food. In addition to having a good taste, it will increase your appetite. Cutting the food into small pieces is also convenient for entering the mouth, chewing and digestion.
3. Taking Care of Them for Going to Toilet
If a demented person suffers from urinary tract infection, constipation, enlarged prostate, etc. It is likely to cause incontinence problems. The demented person may also forget how to go to the toilet, such as forgetting to take off his pants, forgetting to use toilet paper, and forgetting to flush the toilet after use. Or forget how to get to the toilet. If the caregiver does not handle it properly, it may cause embarrassment, depression, and other emotions for the patient. Therefore, he is unwilling to ask for help when going to the toilet later, and accidentally urinates on his pants.
Therefore, in addition to anticipating the patient's condition, family members can post the steps of going to the toilet in obvious places in the toilet, and even mark the name on the toilet and toilet paper box to remind the patient. Finally, remember to be sympathetic to the mood of the patients when taking care of them. Maybe they forget something, but from their words and actions, they can still feel whether the caregiver is impatient or negative.
4. Taking Care of Them to Go to Sleep
Dementia will seriously affect the patient's biological clock, causing dementia to have sleep disturbances, such as waking up frequently after falling asleep, or wandering around at night. If the family does not pay attention, it is easy to be dangerous. Once this situation continues, It will cause day and night reversal of work and rest, lack of energy during the day, and derivative problems such as lack of sleep. In these situations, family members must first ensure that the patient has stable work and rest, and maintains good sleep habits. Let the patient go out to exercise more during the day, reduce food intake after evening, avoid caffeine intake, and do not eat midnight snacks.
In addition, ensure the bedroom can help people with dementia sleep. In addition to the quiet environment and no light interference, remember to set a 24-hour clock so that patients can know the time when they wake up at night.
5. Make Daily Tasks Easy and Simple
People with dementia not only have memory decline, but also have poor verbal communication and judgment skills. Even things that they were familiar with and good at in the past became unfamiliar. Therefore, based on safety considerations, family members can let their relatives with dementia start with simple life tasks. On the one hand, they can teach the patients to be familiar with the trivial things in life.
It is suggested that family members can go to the nearby supermarket to buy with the patient after getting off work or on weekends, and occasionally tidy up the yard, pull weeds, and plant flowers together.
6. Taking care of Living Environment
Family members are advised to keep the environment tidy and the floor dry. Name labels can be attached to furniture and items to help patients remember, and redundant furniture in the environment should be removed. Edges and corners of furniture should be carefully packed, and dangerous objects such as knives should also be stored well to prevent patients from mistaking danger of triggering. In addition, bright lights are of great help to the movement of dementia patients. Sometimes patients are unconscious. If the stairs, toilets, and corners of the house are dim and unclear, there is a risk of falling. Therefore, it is best to install automatic sensor lighting in dark places. , the settings of other light switches must also be easily accessible.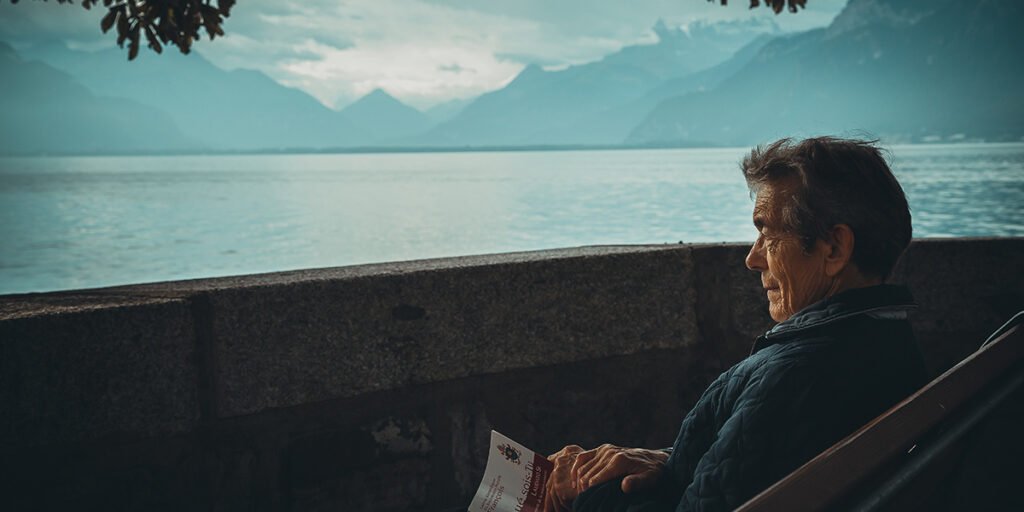 7. Seek assistance from the Dementia Organization
Related Topics
3 Ways to Effectively Prevent Dementia!
Want to Prevent Brain Aging! You Need Exercise
Books for Taking Care Dementia
What I Wish People Knew About Dementia
What can a diseased brain tell us about being human, living our own lives better and helping those with dementia get the best from theirs?
When Wendy Mitchell was diagnosed with young-onset dementia at the age of fifty-eight, her brain was overwhelmed with images of the last stages of the disease – those familiar tropes, shortcuts and clichés that we are fed by the media, or even our own health
Somebody I used to Know
How do you build a life when all that you know is changing? How do you conceive of love when you can no longer recognise those who mean the most to you? A phenomenal memoir, Somebody I Used to Know is both a heart-rending tribute to the woman Wendy Mitchell once was, and a brave affirmation of the woman dementia has seen her become.
Understanding Behaviour Dementia Challenges
As people grow older, their physical and psychological needs become more complex. Unmet needs often result in challenging behaviour, particularly if the person suffers from dementia. Ian Andrew James looks beyond the behaviour itself to the causes behind it, suggesting both medical and non-pharmalogical approaches to lessening suffering and improving quality of life
Supplement to Improve Dementia
Benefit of Vitamin E

Beneficial for non-alcoholic fatty liver disease NAFLD
Prevention of prostate cancer
Beneficial for blood lipid regulation
Decreases inflammation: C-reactive protein
Reduce the risk of senile cataracts
Beneficiary to myocardial infarction.
Beneficial for dementia (especially Alzheimer's)
Beneficial for seasonal allergic rhinitis

1. Maintain Heart Health
2. Treat Mental Illness
3. Help Lose Weight
4. Support eye health
5. Relieve rheumatoid arthritis symptoms
6. Maintain skin health
7. Helps baby vision and hand-eye coordination
8. Reduce liver fat
9. Improve symptoms of depression
10. Improve ADHD in children
11.Improve memory in the elderly
12. Improve asthma symptoms and allergy risk
13. Improve bone health
Supplement for Brain Health
Benefit of Alpha-Lipoic Acid

Scavenge free radicals, prevent skin aging, and improve skin damage
Reduce and prevent wrinkles, improve skin luster and elasticity
Improve dark circles and enlarged pores
Lipoic acid regenerates vitamins C, E, coenzyme Q10 that have lost their antioxidant capacity, and enhances antioxidant levels
Improve memory decline and promote brain health
Lipoic acid helps maintain liver health
Lipoic acid has a protective effect on the retina
This product may help stabilize blood sugar
Lipoic acid is extremely important for energy production
Lipoic acid can regenerate by itself and has a long-lasting effect.

1. Promote methyl transfer

2. Promote the development and maturation of red blood cells, keep the body's hematopoietic function in a normal state, prevent pernicious anemia; maintain the health of the nervous system

3. In the form of coenzyme, it can increase the utilization rate of folic acid and promote the metabolism of carbohydrates, fats and proteins

4. It has the function of activating amino acids and promotes the biosynthesis of nucleic acids, which can promote the synthesis of proteins, which plays an important role in the growth and development of infants and young children.

5. Metabolize fatty acids so that fats, carbohydrates, and proteins are properly used by the body

6. Eliminate irritability, concentrate, enhance memory and balance

7. It is an indispensable vitamin for the healthy functioning of the nervous system and participates in the formation of a lipoprotein in the nervous tissue

Benefits of Boron

Anti-inflammatory effects.
Help alleviate arthritis.
Improve brain function.
Has anticancer effects.
Boronated compounds used in the treatment of several types of cancer.
Maintain bone density.
Accelerate the healing of fractures.
Relieve rheumatoid arthritis symptoms.
Adjusting your body's natural production of testosterone and estradiol, a type of estrogen.

Benefit of DMG

DNA replication and repair*

Immune response as a metabolic enhancer.
Supports cardiovascular health.
Supports liver health & detox.
Supports brain health and cognition.
Supports respiratory function through improved circulation and oxygen utilization.
Stress support.
Free-radical support through glutathione recycling.
Supports healthy aging.

1. Improve immune system function.
2. Maintain the function of joint movement.
3. Balance normal blood sugar levels.
4. Rich in antioxidants to absorb harmful free radicals.
5. Helps maintain normal levels of cholesterol.
6. Maintain healthy lung function
7. Improve mental clarity
8. Reduce stress and overcome depression
9. Improve the sexual function and prevent erectile dysfunction.

Benefit of Maca

It is good for bone health
Improve Chronic Mountain Sickness
Improves sperm quality and promotes fertility
Improve female sexual dysfunction
Beneficial athletic performance
Improves erectile dysfunction
Increases male sexual desire
Boosts reproductive hormones such as testosterone
Improves Cognitive Function
Beneficial for Prostate Fat
Most Useful Accessories For Dementia
Wireless Floor Pressure Mat & Pager Set
Used at home to prevent falls & wandering

Stepping on the mat will cause the bleeper pager to activate from anywhere in the home

Can be placed next to a bed. Anti-slip base included.

Bleeper pager vibrates, flashes and bleeps
Talking Photos Album
Record a separate message on each page using the built-in microphone. Re-record as many times as you wish.

Each of the 20 pages will hold a single photo in a clear pocket, 5×7 inches, (125x175mm). Each page has an individual Play/Pause button.

Total recording time of 6 minutes, set at 18 seconds per page. Playback via the built-in speaker.

Bring your memories back to life by adding a new dimension to your photographs. Create your own talking books for speech and language projects in school. Create speaking and listening activities and display classroom projects.

Also ideal for people with Dementia, Alzheimer's or Huntington's Disease. Display family photos, audible instructions, medication management, daily reminders and procedures.
CPR Guardian III Personal Alarm for Elderly
FREE SETUP AND TECHNICAL SUPPORT – The CPR Guardian Watch arrives with a pre-installed SIM which provides maximum mobile coverage at all times by intelligently switching between mobile networks based on the best available signal; Please check you have a 2G signal and you activate the SIM card by signing up for either the Bronze, Silver or Gold service plans; Just contact us on the number on the box and we will do everything for you

FALL DETECTION – is designed to automatically detect a serious fall and raise an alert, Confirmation that an alert has been raised will be given by the watch asking if the user is OK. To cancel an alarm, the user must press NO on the watch screen

SOS EMERGENCY ASSIST BUTTON – In the event of an emergency, the wearer will be able to voice call and alert the designated SOS contact by holding the red SOS button; The GPS location of the wearer will also be sent to the Guardian Monitoring APP

SMART LOCATION TRACKING & GEO ZONES – Built-in GPS tracking on the dementia wandering alarm ensures accurate outdoor location tracking and estimated location tracking when indoors; Receive alerts every time the wearer enters or leaves a Geo-Zone

TWO WAY PHONE CALLING & VOICE MESSAGING – Make and receive voice calls to friends and family almost anywhere in the world without the need of a mobile phone; Send and receive voice messages to friends and family
Robin, 2022 Version, Digital Day Clock
Ultimate clarity – The 8 inch crystal clear high definition color display ensures a sharp, crisp image displaying the full color spectrum with a 170° viewing angle that can be seen from all sides of the room. Choose from custom or preloaded display themes

Reconstructed design – Thoughtfully developed user interface and easy-access side buttons make this clock ideal for seniors. The smart design allows for placement in the bedroom, kitchen or bathroom and a sleep button is perfect for those midday naps

Alarms, reminders and custom messaging – Create as many alarms as you need. Easily adjust the volume, length, sounds and messaging. Automatically adjusts for daylight saving time with a worldwide schedule built in. Adjust each alarm and message separately

Talking clock – One touch button announces the day and time in a loud, clear voice. You can also schedule periodic time announcements, as well as screen reminders such as birthdays, events and holidays. Choose from 20+ preloaded events or write your own. This day clock also has battery back up a in case of a power outage, it automatically resets to the correct time and date when the power returns

The perfect gift – The packaging and manual do not include words such as 'dementia' and 'memory loss'. Makes for a perfect retirement gift to sensitive elders or loved ones. Enjoy US customer service, and US based phone support. Additionally, the clock is equipped with a battery backup, one-touch sleep button, one-touch talking clock button, and many other unique features that are exclusive to our clock.