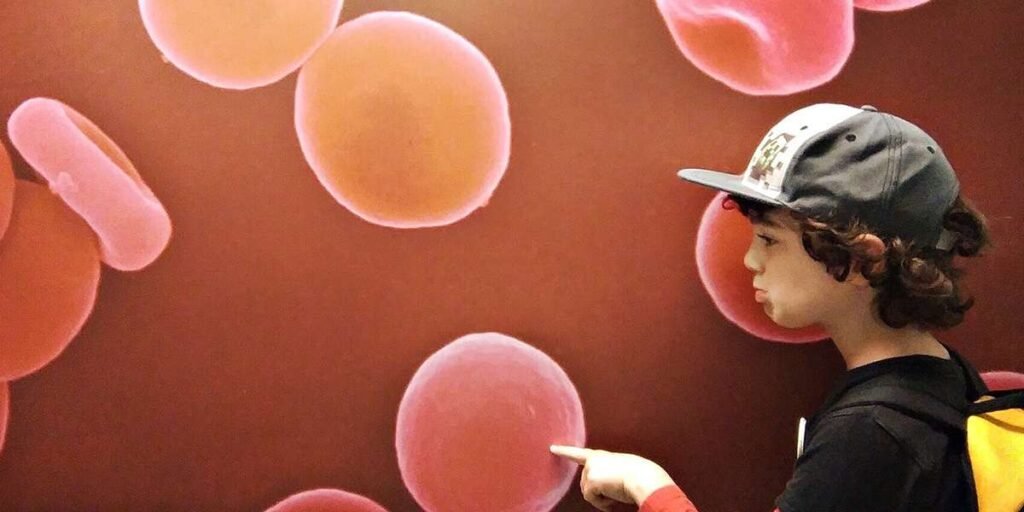 Vitamin B12 Deficiency Anemia
If you have vitamin B12 deficiency anemia, your body is deficient in this vitamin. Vitamin B12 plays an important role in making red blood cells (also known as blood cells), and not getting enough vitamin B12 means your cells may also lack enough oxygen and nutrients to function, and you may end up feeling weak and tired. Vitamin B12 deficiency anemia may also damage nerves and affect memory and thinking.
How common is vitamin B12 deficiency anemia?
Vitamin B12 deficiency anemia is fairly common in wealthier countries, especially among the elderly. However, it can be effectively controlled by reducing risk factors, please consult your physician for more information.
Symptoms of vitamin B12 deficiency anemia
With mild vitamin B12 deficiency anemia, you may not experience any serious signs or symptoms, and the symptoms may resemble those of aging. If your anemia gets worse, you may have the following signs:
Feeling weak and tired.

Pale skin.

Red, swollen, sore tongue, or bleeding gums.

Upset stomach, and weight loss.

Diarrhea or constipation.
Long-term vitamin B12 deficiency can damage nerve cells and may produce the following symptoms:
Numbness or tingling in fingers and toes.

Poor balance.

Depression.

Dementia, loss of mental capacity.
When to see a doctor
Consult a doctor if you experience any of the above signs or symptoms. Everyone's physiological response is different, so it's best to discuss it with your doctor to learn the best course of action.
Causes of Vitamin B12 Deficiency Anemia
Studies have shown that most people can get more than the basic value of vitamin B12 through their daily diet, especially from meat, eggs, milk and cheese. However, vitamin B12 deficiency anemia is usually caused by the inability of the digestive system to absorb vitamin B12, which may be caused by the following three factors:
Pernicious anemia


This type of anemia can cause damage to the cells in the stomach that help absorb vitamin B12.

Surgery to remove part of the stomach or last section of the small intestine


This includes certain organ removal procedures that have been used in the past to help with weight loss, such as Ileum removal.

Problems with the way food is digested


Such as Sprue, also known as Celiac disease.
Risk Factors for Vitamin B12 Deficiency Anemia
In general, the risk of vitamin deficiency may be increased if:
A diet lacking in food sources of natural vitamins, such as meat, dairy products, fruits, and vegetables.

Have intestinal problems or other medical conditions that may prevent vitamin absorption.

Alcoholism.

Medications you take that may block vitamin absorption.
Diagnosis and treatment of vitamin B12 deficiency anemia
The information below is not a medical diagnosis, be sure to consult your doctor for more details.
How to Diagnose Vitamin B12 Deficiency Anemia
If your doctor suspects you have symptoms, they will ask about past and current health conditions. They may also recommend blood tests to check the number of red blood cells to see if the body has enough vitamin B12. The amount of folic acid also needs to be checked, because some people who lack vitamin B12 also have low folic acid in their bodies. Both problems cause similar symptoms.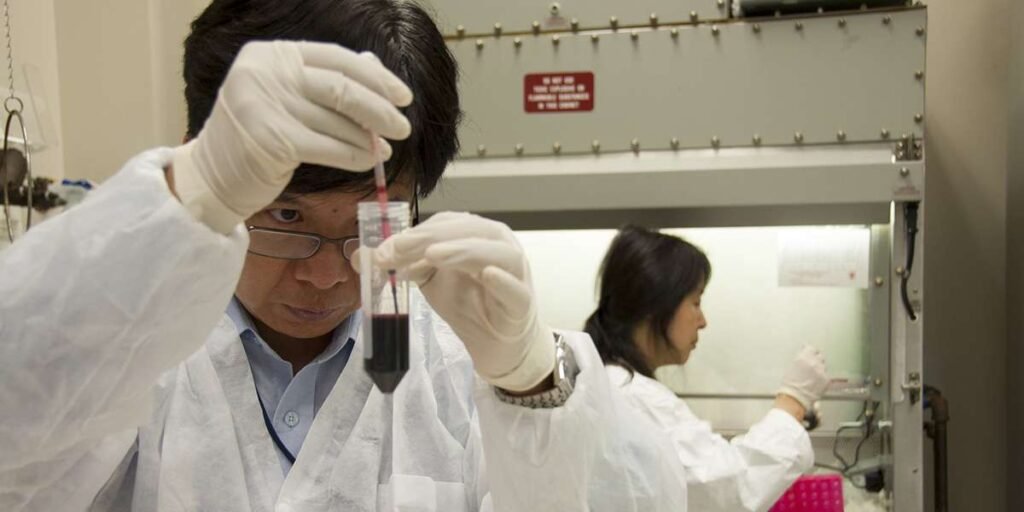 How to treat vitamin B12 deficiency anemia
Vitamin B12 deficiency anemia needs to be treated by supplementing vitamin B12, which is also the first way to help the body's vitamin B12 return to normal levels. To maintain normal levels of vitamin B12, patients may need to continue taking supplements in the days to come. If you stop taking it, it is very likely that vitamin B12 deficiency anemia will appear again.
Life adjustment and home treatment of vitamin B12 deficiency anemia
The following lifestyle changes and home remedies may help prevent and manage vitamin B12 deficiency anemia:
There are a few steps you can take to improve your health, such as eating a varied diet that includes food sources of vitamin B12 such as meat, milk, cheese, and eggs. Also, eating folate-rich foods like green vegetables, citrus, and grains is a good idea.
If you have any further questions, please consult your doctor for assistance in finding the best treatment for you.
Best Books for Anemia – Just Click to Buy
Test Kit for Your Blood – Just Click to Buy