No Symptoms of Early Lung Cancer? Multi-symptom Emerge is the Key
Lung cancer is usually asymptomatic in the early stage, and lung cancer patients with symptoms are more likely to be caused by other physical problems. Some people may even be misdiagnosed as general pneumonia, cold, or allergies. This article will introduce the precursors of lung cancer symptoms, please pay more attention. The American Lung Association also reminds patients that if they feel anything wrong, they can express their views and thoughts during the consultation, help doctors make correct medical judgments, and thus improve the success rate of lung cancer treatment. After all, only you know your body best.
Why are there no symptoms in the early stage of lung cancer?
The reason why lung cancer has no symptoms in the early stage is because there are few nerve endings in the lungs. The reason why people feel pain and other discomfort symptoms is because of the physical response triggered by the nerve lines, so lung tumors can grow without causing any pain or discomfort. In this regard, the Lung Cancer Foundation of America pointed out that many early diagnoses of lung cancer are accidentally discovered during non-lung cancer detection and screening.
Possible Lung Cancer Symptoms
The following is a list of lung cancer symptoms that patients may have. The symptoms may vary from person to person. Please note that if there is only one of the symptoms mentioned, there is no need to worry too much. Be sure to consult your physician for further investigation.
Symptoms and 9 precursors of lung cancer
Cough, hoarseness that persists for more than three weeks, or gradually worsens, or changes in a long-standing cough
Chronic cough
Chest pain,
Weight loss
Coughing up blood (watch out for even a small amount), or rust-colored phlegm.
Persistent chest or shoulder pain that gets worse when you cough, laugh, or take a deep breath.
Wheezing or difficulty breathing for no reason.
Frequent or recurring lung infections, including symptoms like pneumonia, emphysema, or bronchitis.
Fatigue or weakness.
When cancer cells metastasize to other parts of the body, the following symptoms of lung cancer may occur
Pain or a broken bone, such as in the back or hip.
Thrombus.
No appetite.
Unexplained weight loss.
Lung cancer spreads to the brain, causing changes in the nervous system. Symptoms include headaches, dizziness, seizures, weakness or numbness in the hands and feet, and balance disturbances.
Lung cancer metastasizes to the liver, causing jaundice.
Swollen lymph nodes, like in the neck or above the collarbone.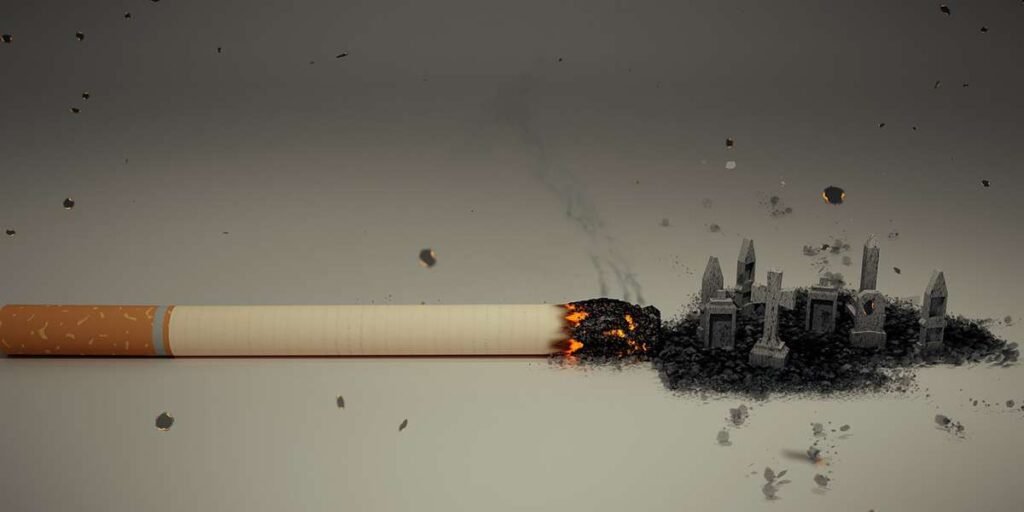 Possible lung cancer syndrome
Also note that some lung cancers can cause other syndromes, including the following three symptoms. However, most of these symptoms are not symptoms of lung cancer, but likely to be caused by other physical problems. If you have any questions, please consult a professional doctor for early diagnosis and treatment.
1. Horner's syndrome
When lung cancer is in the upper part of the lung, or a Pancoast tumor, it can affect some nerves that connect to the eyes and parts of the face, causing Horner's syndrome. It is worth noting that Pancoast tumors are more likely to be Non-Small Cell Lung Cancer, and sometimes cause severe shoulder pain.
2. Superior vena cava syndrome
The superior vena cava is a large blood vessel responsible for carrying blood from the head and hands to the heart. It passes through the upper part of the right lung and the lymph nodes in the chest. When a lung tumor grows in this area, it will cause a squeeze of blood. Pressure, this is the superior vena cava syndrome (Superior Vena Cava syndrome). Symptoms include swelling of the face, neck, arms, upper chest, possibly bruising in the chest, and if the brain is affected, headaches, dizziness, and altered consciousness.
3. Syndrome with tumor
Some lung cancers secrete hormonal substances, causing them to invade the patient's blood and cause health problems in distant tissues and organs, but in fact, the cancer cells have not metastasized to the site. This disease is called Paraneoplastic syndrome. This is a syndrome that can occur in any type of lung cancer, but it is most common in small cell lung cancer. Sometimes, it may appear as early lung cancer symptoms, resulting in misdiagnosis.
Related Topic
Cancer Vaccines – Help the Immune System Identify and Destroy Cancer Cells
Reference
Helpful Organization
Lung Cancer Foundation of America
Roy Castle Lung Cancer Foundation
Best Books To Help Lung Cancer – Just Click to Buy
Supplement to Prevent Cancer
Benefits of Boron

Anti-inflammatory effects.
Help alleviate arthritis.
Improve brain function.
Has anticancer effects.
Boronated compounds used in the treatment of several types of cancer.
Maintain bone density.
Accelerate the healing of fractures.
Relieve rheumatoid arthritis symptoms.
Adjusting your body's natural production of testosterone and estradiol, a type of estrogen.

Benefit of Vitamin C & Bioflavonoids

Enhance immune function, prevent colds It can help white blood cells fight bacteria and viruses and enhance immunity.
Promote wound healing It is a nutrient required for collagen production. Collagen is an important component of connective tissue, which can maintain a tight arrangement between cells and promote skin wound healing.
Whitening, anti-aging, skin health.
Anti-cancer, antioxidant.
Delay the occurrence of cataracts.
Prevent cardiovascular disease.

Benefit of Now Foods Omega-3, Molecularly Distilled 30 Softgels

Fight Depression and Anxiety.
Improve Eye Health
Promote Brain Health During Pregnancy and Early Life.
Improve Risk Factors for Heart Disease.
Reduce Symptoms of ADHD in Children.
Reduce Symptoms of Metabolic Syndrome.
Fight Inflammation.
Fight Autoimmune Diseases.
Improve Mental Disorders.
Fight Age-Related Mental Decline and Alzheimer's Disease.
May Help Prevent Cancer.
Reduce Asthma in Children.
Reduce Fat in Your Liver.
Improve Bone and Joint Health.
Alleviate Menstrual Pain.
May Improve Sleep.
Good For Your Skin

Helps maintain the normal secretion of thyroid hormones.
Helps maintain normal growth, development, neuromuscular function.
Regulates cellular oxidation.
Improves cognitive memory function (under stress)
Benefits phenylketonuria
Good for depression
Benefits schizophrenia
Improves narcolepsy/narcolepsy
Can improve human immune function.
Can prevent cancer and fight cancer.
Can protect the heart muscle.
Protects the liver.
Is an antioxidant.
Can be involved in the treatment of diabetes.
Protects and repairs cells.
Improve vision and prevent eye diseases
Air Purifier Can Reduce the Risk of Lung Cancer
The use of  air purifiers in naturally ventilated residences can reduce the total cancer risks associated with several common indoor SVOCs, particularly DEHP. It is best for the air purifier to have a HEPA-grade filter, which can filter at least 90% of the dirty air; the filter made of activated carbon can filter out odors, and you can also pay more attention to it; and many purifiers will also focus on negative ions. It can combine with PM2.5 and settle down to the ground, which can be removed when cleaning; while photocatalyst is beneficial to remove most bacteria, which is beneficial to environmental purification
Best Air Purifier – Just Click to Buy
Philips Series 3000i Connected Air Purifier
High grade integrated filter removes harmful ultrafine particles as small as 0.003um, 800 times smaller than PM2.5

Remove 99. 97% of airborne ultrafine particles, dust, allergens, gases, bacteria and viruses

Intelligent purification – its professional grade air quality sensor automatically monitors, reacts & purifiers air so you don't have to lift a finger. Night mode and automatic ambient light control ensures it doesn't disrupt whilst you sleep. Quiet mark certified

360-degree airflow circulation enables fast and efficient purification in large spaces up to 104m2 – Purify the air in a room of 20m2 in less than 8 minutes

Control and monitor the 3000i from anywhere using your air matters app. Use with Alexa for voice control

Removes aerosols, including those containing a respiratory virus, from the air which passes through the filter*
Daikin Air Purifier Humidifier
The Daikin air purifier purifies and moisturises the air inside your home up 82m²; Pure air thanks to 'Catch and Clean' approach in decomposing harmful substances

No need to change the filters in the first 10 years after purchase, avoiding additional costs for regular filter changes and can contribute to reducing the risk of respiratory virus transmission

High performance electrostatic HEPA filter which doesn't clog easily, hence causes low pressure loss and removes 99% of pollen particles, dust or fungal allergens

Daikin air purifiers are whisper quiet during quiet operation with sound pressure level: 19 dBA providing you pure air without noticing and have gained the Quiet Mark award for delivering the ultimate in acoustic comfort

Endorsed by the British Allergy Foundation and the Institut Pasteur de Lille: eliminates 99.98% of the virus in 2.5 minutes, operating at "turbo" speed in laboratory conditions
Daikin Air Purifier & Humidification
The Daikin air purifier purifies and moisturises the air inside your home up 96m²; Pure air thanks to 'Catch and Clean' approach in decomposing harmful substances

No need to change the filters in the first 10 years after purchase, avoiding additional costs for regular filter changes and can contribute to reducing the risk of respiratory virus transmission

High performance electrostatic HEPA filter which doesn't clog easily, hence causes low pressure loss and removes 99% of pollen particles, dust or fungal allergens

Daikin air purifiers are whisper quiet during quiet operation with sound pressure level: 19 dBA providing you pure air without noticing; Compact & performing but also perfect for large surfaces

With air humidifier: Maintains a comfortable humidity level from the incorporated water tank
Daikin is Japanese Technology which is widely used by clinic, hospital and healthcare centre