What is Diabetes And Pre-diabetes? Can You Reverse It?
What is Diabetes And Pre-diabetes. Diabetes is a systemic metabolic disorder closely related to the secretion of insulin in the body. When the body lacks insulin or fails to function properly, it cannot send glucose from the blood to the cells, causing the blood sugar concentration to rise.
Diabetes can be divided into 4 main types:
Type 1 diabetes: Also known as juvenile or insulin-dependent. Due to autoimmune disorders that destroy insulin-secreting islet cells, insulin injections are required for life after the onset of the disease.
Type 2 diabetes: commonly known as adult-onset or non-insulin-dependent diabetes. Type 2 diabetes is a slow progression of blood sugar from normal to abnormal, with no obvious symptoms. At present, it is believed to be related to family inheritance, living habits and obesity.
Gestational diabetes: Diabetes is found during pregnancy, with an incidence of about 1 to 3%.
Others: Diabetes caused by inflammation of the pancreas, trauma, autoimmune diseases, genetic abnormalities, long-term use of steroid drugs, etc.
The most common are type 1, type 2 diabetes, and gestational diabetes. At present, more than 90% of diabetic patients in have type 2 diabetes, and as age increases, the function of the pancreas declines, and the risk of disease increases. If hyperglycemia is left untreated, it can easily lead to systemic complications.
Learn more about how the different types of diabetes are divided, and see: the difference between type 1 and type 2 diabetes? Physicians answer the causes, treatment and diagnostic criteria
What are the symptoms of diabetes and pre-diabetes?
Common diabetes symptoms include:
Thirsty
Frequent urination
Get hungry easily
Unexplained weight loss
Blurred vision
Recurrent inflammation of the gums and urethra
Weakness, lethargy
Bad breath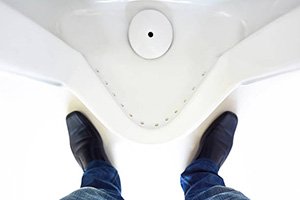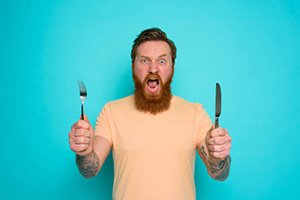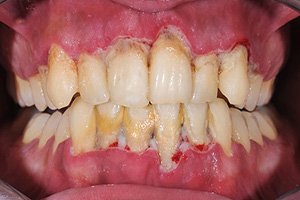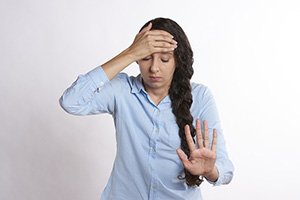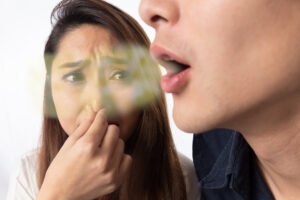 Why do you get diabetes? What is the reason?
Type 1 diabetes is congenital, or autoimmune disease.
Type 2 diabetes is usually due to lifestyle habits, such as high-sugar and high-fat diet, insufficient physical activity, obesity, etc. Lack of sleep
What are the possible complications of diabetes?
Diabetes itself is not terrible. Long-term uncontrolled blood sugar causes systemic complications, and then disability, which is the key to affecting the quality of life.
The physical changes caused by high blood sugar are similar to pickled plums. When the cells and blood vessels of the whole body are soaked in sugar water for a long time, it may cause large and small blood vessel lesions, and will also cause many organ damage. Common complications are as follows:
Periodontal disease

Retinopathy

Urethritis, sexual dysfunction

Osteoporosis

Dry itchy skin

Stroke, dementia

Heart disease

Kidney disease

Hypertension

Diabetic foot, the wound is not easy to heal and easy to be infected




Neuropathy, peripheral and peripheral nerve hypoesthesia

 Alzheimer's
Cancer
In the United States, more than one-third of people suffer from diabetes, but more than 84% do not know they have diabetes. The National Health Service of the Ministry of Health and Welfare also pointed out that the symptoms of pre-diabetes are not obvious, and it is not easy for ordinary people to detect them. They often need to be detected by blood sugar testing.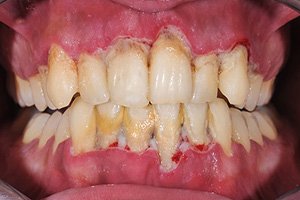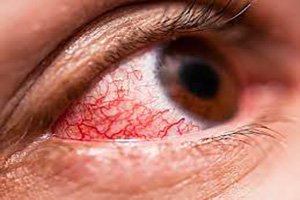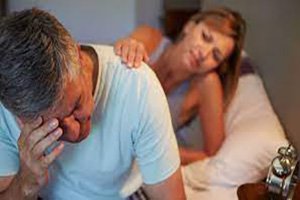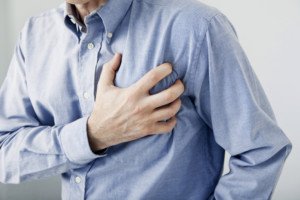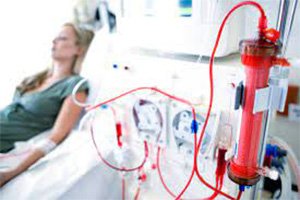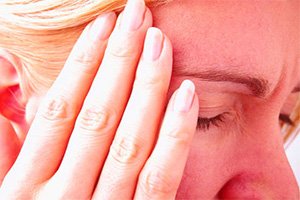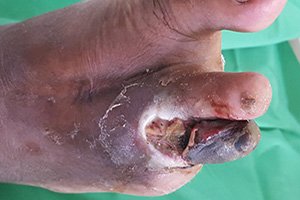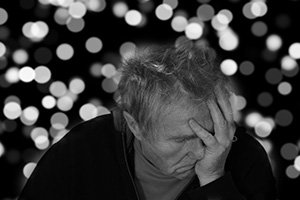 What is Pre-diabetes?
The following is a further introduction to what pre-diabetes is. As long as it is detected early, there is a chance to prevent type 2 diabetes. People with pre-diabetes still have the opportunity to prevent or delay diabetes by changing diet, exercising appropriately, or taking medication to help normalize blood sugar.
Prediabetes is a stage in which blood sugar is higher than normal but has not yet reached the diagnostic criteria for Type 2 diabetes. At this stage, patients still have the opportunity to normalize blood sugar and prevent or delay diabetes through dietary changes, appropriate exercise or drug assistance.
Once you enter prediabetes, your risk of developing type 2 diabetes, heart disease, and stroke may also increase.
According to different detection methods, prediabetes can be divided into two types: Impaired fasting glucose (hereinafter referred to as IFG) and impaired glucose tolerance (hereinafter referred to as IGT). IFG means that the fasting blood glucose exceeds the standard value, but does not meet the diagnostic criteria of diabetes. IFG is usually related to insulin resistance.
If the IFG is abnormal, it is recommended to do an oral glucose tolerance test (OGTT for short), which is also called a glucose tolerance test. After the tester takes glucose orally and is absorbed by the intestine, the blood sugar rises to stimulate insulin.After about 30 to 60 minutes, observe the peak value of blood sugar concentration. If the measured result is abnormal, it is IGT.
Causes of Prediabetes
The exact cause of prediabetes has yet to be determined, but family history and genetics are believed to be one of the main causes, along with obesity, lack of exercise, and excess abdominal fat, among others, which are also important factors.
Normally, insulin secreted by the pancreas can supply glucose to the cells for use as the body's energy source, and lower blood sugar levels. When blood sugar levels start to drop, the body will automatically reduce the secretion of insulin. But when a person is prediabetic, the above process does not work properly. The pancreas may not produce enough insulin, or the cells become resistant to insulin (also known as insulin resistance), the glucose cannot be used smoothly by the cells and accumulates in the blood, causing hyperglycemia.
Risk Factors for Prediabetes
Because pre-diabetes has no obvious symptoms, some people may not know they are pre-diabetes until they have suffered from it for several years, and they may even have evolved into type 2 diabetes when they are discovered. Therefore, you should pay more attention before suffering from type 2 diabetes or other health problems, and seek a professional doctor for consultation on blood sugar testing. Risk factors for prediabetes include:
Too heavy

Over 45 years old

Parents, siblings with type 2 diabetes

Exercise less than 3 times a week

Suffering from gestational diabetes, the baby weighs more than 4,000 grams at the time of delivery.

Suffering from polycystic ovary syndrome (PCOS)
Symptoms of Prediabetes
It may be difficult to detect special symptoms of pre-diabetes, but when pre-diabetes begins to worsen gradually, and even is about to transform into type 2 diabetes, the following symptoms may appear:
Thirsty

Frequent urination

Excessive hunger

Fatigue

Blurred vision
If you find yourself experiencing any of these conditions, consult your physician and arrange for blood testing as soon as possible. Basically, you can consult and see a doctor in the Endocrinologist – Thyroid, Diabetes & Metabolism. If there is no related outpatient clinic, you can also refer to your GP or family doctor first.
Prediabetes Diagnosis
There are three ways to tell if you have prediabetes or type 2 diabetes. You just need to do a blood test. The following are the American Diabetes Association (ADA) blood sugar testing standards for pre-diabetes. If the blood sugar level is within the following range, it is pre-diabetes:
The possibility of diabetes is alarming if fasting blood sugar is greater than 5.6 mmol/L
Treat pre-diabetes, prevent type 2 diabetes
After you are diagnosed with pre-diabetes, don't be discouraged. As long as you start to adjust your lifestyle, develop healthy eating habits, exercise more and manage your weight, there is still a chance to reverse it, prevent the occurrence of type 2 diabetes, and lower and stabilize blood sugar. Studies have pointed out that if life habits are not improved in time, 1 out of 7 prediabetic patients will develop diabetes within 1 year. The National Health Service also reminded that whether blood sugar is normal or not, it is usually necessary to strengthen self-health behavior management.
In terms of diet, eat less red meat and processed meat, and drink less sugary drinks. Choose more vegetables, soybeans, white meat, nuts, whole grains, etc., and eat a moderate amount of fruit. In addition, exercise more, and control blood pressure and cholesterol.
You can reduces the risk of developing type 2 diabetes by 58% in the following two ways:
7% weight loss

30 minutes of moderate exercise (such as brisk walking) per day, 5 days per week
If you want to know whether you have diabetes, it is recommended that people over 40 but under 65 have a health checkup every 3 years. Those over 65 years old can have a health examination every year. If you are a prediabetic patient, you should be checked for type 2 diabetes every 1 to 2 years.
The Best Book For Diabetics