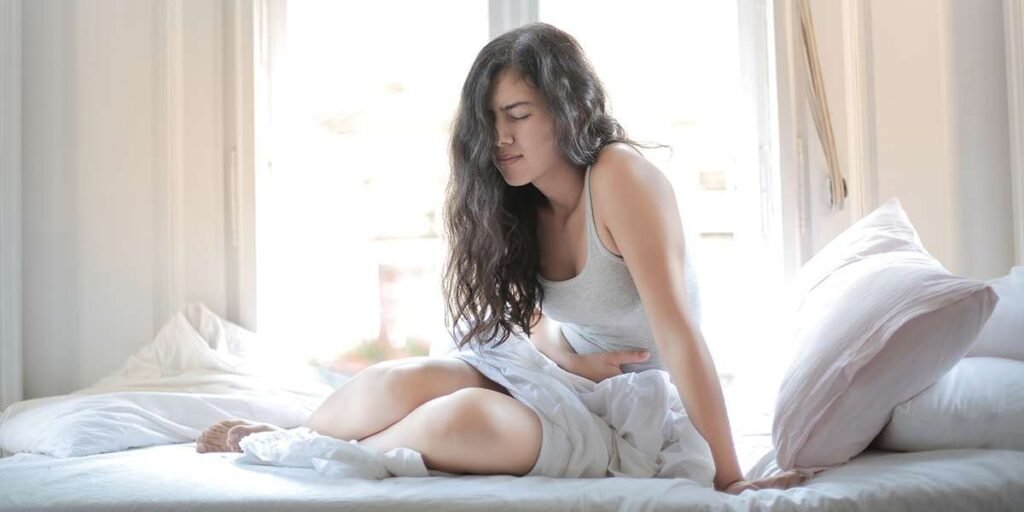 Seven Ways to Prevent Uncomfortable Flatulence
Sometimes we can't help hiccuping after eating, or we may feel flatulence in the belly. This phenomenon is very common and normal, but if you are too frequent and uncomfortable, you may have to check your own diet content, or the digestive system. Is there any problem! Today I will take you to see what foods are prone to flatulence needs to avoid, and how to reduce flatulence.
Flatulence and cause
When there is a large amount of gas in the gastrointestinal tract, people will feel uncomfortable in the stomach. The common cause is that when food digests in the stomach, it naturally produces gas, or people may eat, drink, or speak, they may swallow some air. However, due to human instinct reactions, gas will be excreted by farting or hiccuping.
Methods to prevent and reduce flatulence
Eat slowly and chat less
The speed of eating and drinking soup is too fast, or if you eat and chat, you can easily swallow a lot of air unconsciously. If you slow down and eat and talk less, you can reduce the occurrence of flatulence.
Moderate exercise after eating
Studies have found that appropriate exercise after meals (such as lightweight exercise, such as walking) can help the gastrointestinal tract excrete gas and reduce flatulence.
Don't eat too much fiber
Fiber has many benefits to the human body, which can help regulate blood sugar balance and defecation. However, high-fiber foods are also easy to digestion and produce too much gas. Studies have found that reducing a high-fiber diet can help slow down the symptoms of patients with idiopathic constipation (inertia constipation). High-fiber foods include all kinds of beans, fruits (such as apples, pears, etc.), raw oats, broccoli, etc.
Avoid fatty foods:
oil is an important source of energy in the human body, but it is difficult to digest, so it will cause food to stay in the stomach for a long time (for a long time for stomach empty time). In this way, food will ferment in the stomach and intestines. Get gas and evolve into flatulence, so try to reduce the fat content in the diet, which can help slow down the flatulence.
Avoid drinking carbonated drinks and chewing gum
Many people experience hiccups shortly after drinking carbonated beverages such as soda. It is because carbon dioxide in carbonated beverages directly leads to flatulence. Gum also involuntarily swallows more air while chewing, and it also leads to flatulence
Eating ginger
Ginger can help improve the digestive system. It contains an exhaust agent, Carminative, which can help reduce excessive gas in the gastrointestinal tract. Studies in 2013 have confirmed that ginger can really help relieve gastrointestinal discomfort.
Food intolerance or allergic to food
Sometimes flatulence may be allergic to eating a certain food, or suffering from intolerance to a certain food, and excessive gas is accumulated in the stomach, usually wheat and lactose, eggs, etc., may cause this problem. Because the source of allergic or intolerance foods varies from person to person, it is unclear whether a certain food will affect a certain group of people. Therefore, if you want to avoid such flatulence, it is best to observe and track the diet record by yourself.
Relief for Flatulence – Just Click to Buy From Amazon
Books Against Flatulence – Just Click to Buy From Amazon
Supplement for Gastrointestinal Health
Benefits of Inulin

1. Eating inulin or drinking inulin concentrate on an empty stomach can immediately lower blood sugar levels.
2. Relieve the symptoms of diabetes
3. Enhanced digestion and defecation function, effective for treating constipation
4. Improve vascular disorders
5. Low or no energy
6. Rapidly increase the number of bifidobacteria in the intestine
7. Improve skin itchy problem due to diabetes.

Benefit of Probiotic

Beneficial for COVID-19
Good for diabetes and blood sugar control
Beneficial blood lipid regulation
Beneficial for postoperative ileus
Reduce gastroesophageal reflux in infants
Beneficial for early-onset childhood caries
Beneficial for antibiotic-associated diarrhea
Beneficial immune function
Good for Pediatric Colic
Beneficial for inflammatory bowel disease
Beneficial for celiac disease
Aid in weight loss
Beneficial for recurrent aphthous stomatitis
Beneficial sleep quality
Prevention of diarrhea caused by radiotherapy and chemotherapy
Beneficial for Alzheimer's
Beneficial for Vaginal Infections
Beneficial psychological stress
Beneficial for acute upper respiratory infection
Good for allergies
Beneficial for chronic periodontitis
Beneficial for blood pressure regulation
Reduce the incidence of allergies and atopic constitution in children
Beneficial for postoperative wound infection
Beneficial for irritable bowel syndrome
Improve high cholesterol
Good for colorectal cancer